Welcome, Katze. Your new novel, Broken in Silence, is hot!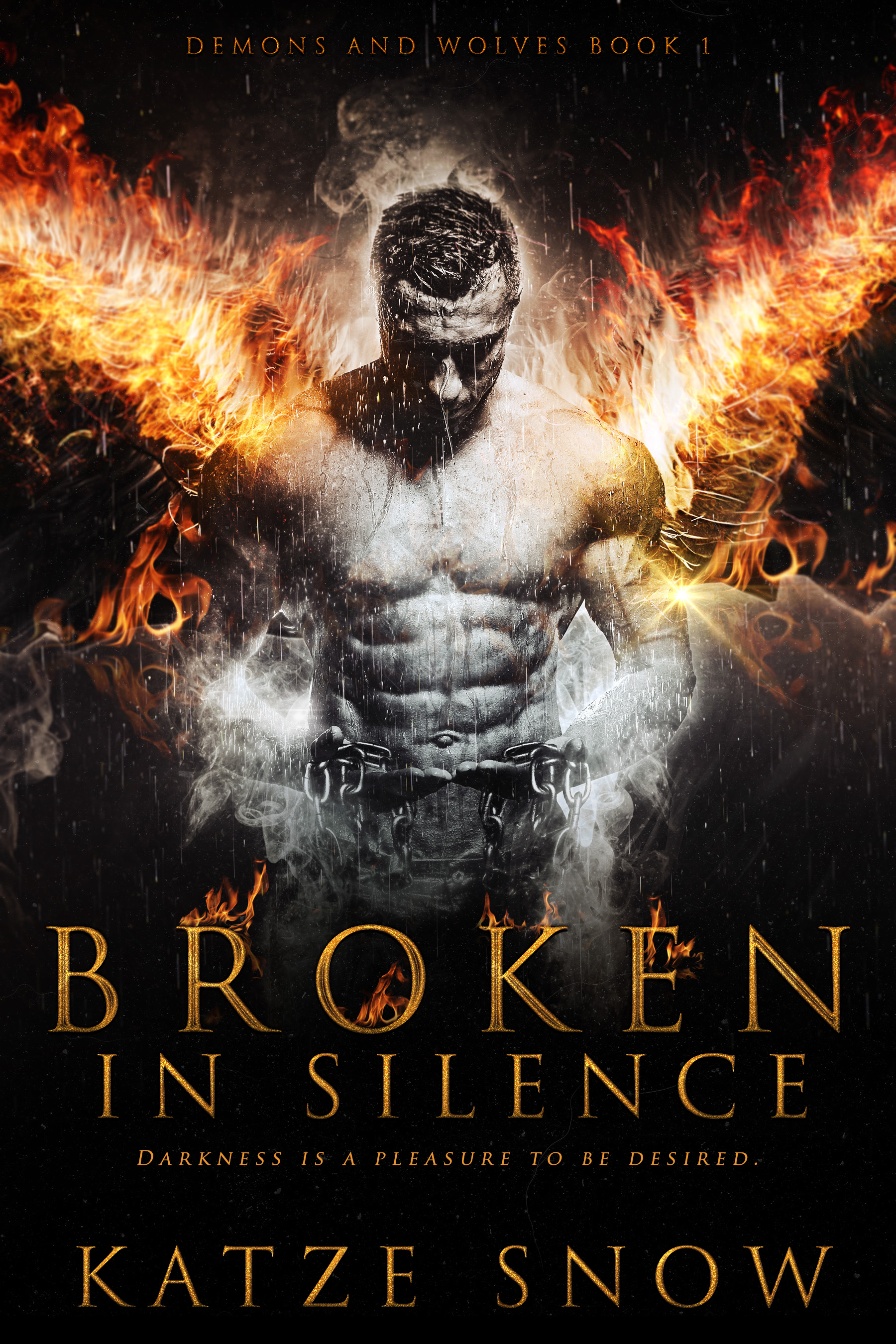 All authors have their own reasons for writing a book. What are yours?
To keep myself afloat in this sometimes suffocating world. For real, that's why I write: to stay sane. It's through writing where I am reminded that there's so much beauty in our world, so many possibilities and random acts of kindness. Writing is more than just my passion. It's my world.
What would you like readers to take away from your story? Does it contain a message?
One of the main underlying themes throughout my Demons and Wolves series is whether or not monsters are born or created. I am huge on symbolism in my writing and leaving messages for readers who read between the lines. As a reader myself, I love when an author does that and you can piece everything together like a puzzle.
Tanner's internal struggle with his old self, and the self he was forced to become, is a prime example of "it's not you, it's what happened to you". We all have our demons, some more than others, and I believe that nurture categorically wins over nature. I guess I wanted to reflect this belief through Tanner. Each title of D&W is a message conveying Tanner's battle with his inner (and physical) demons. The question I'd love for readers to ask themselves is whether or not we [society] create monsters, or are they born? I think one's response can be extremely eye-opening. It wasn't until I did an essay on this at college when I looked beyond the nurture vs. nature theory and began to see from various points of view. Personally, I find debates like this invigorating, especially when a book has the ability to really make you think and question things.
Where did you find your inspiration for the story? Was it a person, a current event, something you witnessed, or something else?
Actually, my inspiration came from my debut novel, Alpha's Bane, in which Tannerian Wulfric was the antagonist. Throughout that book, Tanner was consistently painted as the bad guy. In Broken in Silence, I wanted to change that. Most of my readers had already grown to loathe Tanner. But by showing them that looks can be deceiving, and it's "within these depths" of our beings that truly matter, I was able to portray Tanner as an anti-hero. It came as a shock to Alpha's Bane readers, but I love to surprise them. It keeps them on their toes, too!
Sure, Tanner is ruthless, gritty, and certainly unafraid of getting down and dirty. At times, his motives are questionable. But everything that Tanner does is for a reason. There's a purpose behind ever move and every countermove. He's usually always one step ahead of everyone, and I love stepping into his mind.
As for Alex Jonas? Let's just say that Alex has rekindled an old flame within Tanner. A flame that had long since been extinguished, and gives him hope.
Did you face any obstacles or challenges while writing the story and if so, what were they?
Urgh, self-doubt. It doesn't come as a surprise that as an artist I'm my own worst critic! I think I'm so inadequate as a writer and too young to be in the market. But I am so determined to prove my demons wrong and grab life by the balls.
What have you learned from the main characters in your story?
That Alex doesn't do as he's told and Tanner is a force to be reckoned with. In Meadowsin City, nobody is what they seem.
How much emphasis do you put on supporting characters to move the plot of your stories along? Have any of your supporting characters ever gotten their own story? Truthfully, this varies. In Broken in Silence, the supporting characters played a minor role—a distraction of sorts—but throughout the series, they truly start to come into their own. I would even say that they sometimes snag the limelight, which is why I included a surprise at the end of book 2. Readers wanted more, so I gave 'em more!
Do you write in other genres and if so, what are they? What genres would you like to try that you haven't already?
Yes, I do. I currently have two books published in cozy mystery and, slowly, I am working on a mainstream crime thriller. This year, I will also be stepping into MM historical fantasy romance. Yup. Me? Writing an actual romance? *gasps* But I am extremely looking forward to this collaboration in particular. Dragons, knights, time travel, shifters, betrayal and love are totally my cup of tea. Or wine. Or vodka. It'll be a bumpy ride, that's for sure.
I'd also like to one day try science fiction. I already have 40k words written on a sci-fi WIP. It's mainstream, but I may switch it up and make it MM. It's (of course!) really dark and gritty.
What or who influences your writing?
I have so much influence on my writing! From the people I randomly encounter, work colleagues, family, friends (IRL and online), to my favourite authors. I would say that, out of everyone, my parents, best friend Tammy, and friend/fellow author Zoe Perdita have encouraged me the most. I owe everything to them. My Demons and Wolves series certainly wouldn't exist if not for Zoe. I recommend readers check out her paranormal romance series, Haven City. It was this series that not only changed my life, but introduced me to MM four years ago.
What is your writing process? Are you a patnser or a plotter, or a little of both?
My process? Uhhh… I "research" online, and by research I generally goof around on Facebook or watch movies for "inspiration". I find it incredibly difficult to get into the writing zone. My usual bursts of inspiration normally attack me around 2 AM or while I'm at my desk at work. But I will say that when I am in the zone and feeling motivated by my characters, I write a LOT and it feels so amazing. Probably one of the best feelings in the world to me.
As for plotting. Well, when I first started writing, I didn't really plot all that much. I was able to just write and see what happened. But when I started to publish, my worlds manifested into something so complex and huge that I had to start planning ahead. Plus, those darn plot bunnies are always sneaking up on me!
Do you have any author idols and if so, how would you like to meet them?
Oh! Yes. As I said, Zoe Perdita would be my number #1 author to meet. I'd also really love to meet JK Rowling. She was a huge part of my childhood and her work brought my closer to so many people.
Within MM, I'd LOVE to meet Ashleigh McLaughlan, Grein Murray, Annabella Michaels, Aimee Walker, Raissa Phoenix, Emily Jean, Nicholas Bella, Dawn Doyle, Kaje Harper, Christine Wright, Sloan Kennedy… So. Many. More. I could seriously go on and on as I have too many to list. There are a lot of wonderful and genuinely kind authors in MM.
What are your three favorite books by other authors and why? You don't have to limit this to three. (I know I can't.)
Strain by Amelia Gormley. This was the second MM book I ever read and it was… Man, it was so beautifully written. Love it! It also inspired my scifi WIP.
Tiger's Den by Zoe Perdita. I've mentioned countless times in our community that this was the book that saved my life. During a deep, terrifying depression that nearly took my life, this book saved me. I still don't know what made me pick up a book when I so badly wanted to no longer exist. But I did. And I was so, so glad because it was the first time I'd laughed in several weeks.
Jane Eyre by Charlotte Bronte. This is my go-to book when I'm feeling sad or lonely. I just love this book and have read it waaaay too many times. I love all of the movie adaptions.
What do you do in your down time to feed your soul?
I watch movies with my furbabies, Kiba and Juno, snuggled up at my side. I curl up to a book/my laptop with a delicious cup of coffee and some snacks. I visit my family, catch up with friends, go for a walk and be around nature. Listen to music. Buy new clothes. I also hang out with my friend and her new baby. Babies and animals bring such joy and love to our world! I'm quite boring, really. I have a small circle of friends and family in real life, but I can honestly say that they're friggin' awesome for putting up with me—especially my down days where I shut the world off.
What's next on your literary horizon?
The MM dragon romance I mentioned. I cannot WAIT to write this! The world will be complex but utterly riveting, as will the characters and plot. Extremely excited to start writing this in April.
What is important in your life and why?
Being surrounded by good energy and loving people. When I moved out at 16, I have spent a lot of time on my own, and while I do love that, I've grown to miss the company of friends and family. So, this year, I have decided to really change my life around. I'm focusing on being around my loved ones, ensuring my furkids are happy and healthy, and that I'm living instead of just existing. Also, my writing is one of the most important things to me. If not for my writing or my online "FB Katze family", I'm not sure where I would be right now. So, thank you to everyone who is sharing this journey with me. Love you all!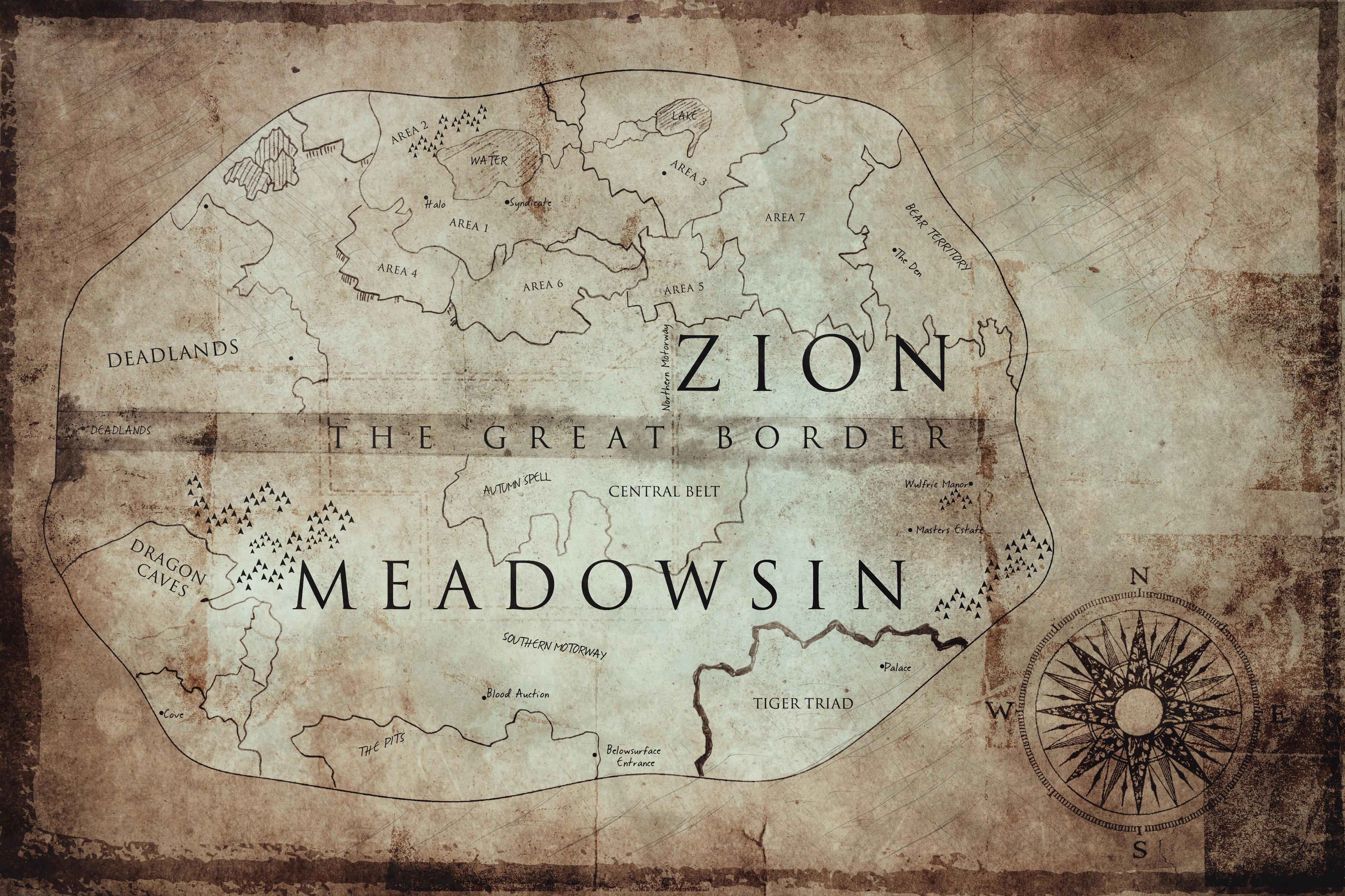 Blurb:
Tannerian Wulfric is a leader—a strong alpha who bows to no-one, especially those who try to undermine his authority.
When an opportunity arises, he grabs it with both hands and lets nothing get in his way. Trouble is, his brother has been caught in the crossfire of glorious retribution, and Tanner is in need of assistance.
For many years, Alex Jonas has lived his life in peace. But when fate lands him in the hands of his ex-lover and alpha, he finds himself in the centre of a feud he never knew existed, and must immerse himself in ways he had never imagined. One chance encounter, one night, and everything comes crashing down around him. Alex must fight for his life while Tanner fights for one thing and one thing only—vengeance, which has never tasted sweeter.
Can Tanner avenge his family's death without spilling more blood? Or will his inner demon tear apart everything he has worked for, and lose the man who owns his heart?
Excerpt:
Tanner's hands grasped Alex's clothes, and the fire mage wriggled out of his jeans, socks and Converse. He pulled Alex's jumper and shirt over his shoulders, saw that Alex had indeed come prepared—a metallic butt plug poked out, just slightly, from his deliciously tight ass.
Tanner grinned and found the mage's lips again, sucking and biting on the lower one. It didn't feel like their usual kind of fucking. It wasn't loud or messy or inventive. This time, it felt much deeper than that. They didn't feel the need to fill the silence with the sound of their teasing or Tanner's orders like they normally did.
Only the sound of skin brushing against skin could be heard within the dark room, then Alex moaned as Tanner worked his way south, leaving a soft kiss on the tip of his fully erect cock. He was going to fuck this boy so hard he wouldn't be able to sit for a month, let alone sneeze.
Tanner devoured Alex's cock. His inner wolf immediately lurched to the surface, its black eyes and head glistening in the murkiness of his thoughts, licking its lips as fiercely as he lapped at Alex. He tried to go slower, tried to brace himself and savour the moment, but the sensation was irresistible. He wanted Alex now and, Shadow Ball be damned, at that moment, it was all he'd ever wanted.
Alex's hands snaked around Tanner's head, curling in his dark hair. Tanner hummed along Alex's shaft, glanced up, and saw that the fire mage's eyes glowed as fiercely as an inextinguishable flame. Not even his darkness could overpower it. The thought tipped him over the edge. He sucked harder, faster. His fingers crept under Alex's balls and teased, circled, and pressed into them, but no, he wasn't ready to give in.
Alex gasped as Tanner released his cock and wiped the pre-cum from his mouth with the back of his hand. He threw off his own sweater and grabbed Alex by the top of his thighs. He tugged the fire mage closer so that he was positioned on top of Tanner's lap, his ass exposed to the night air. He pulled the plug from Alex's swollen hole and expertly angled it as he thrust it inside again, flicking it against his prostate. He repeated it to the sound of Alex's moans, just moving it an inch and then back again, and the fire mage bucked so that the plug hit his sweet spot every time.
Tanner pulled the plug out with a plop and leant towards Alex's splayed ass cheeks. He dived into his hole with his hot tongue, prodding hungrily and then circling the puckered ring while Alex quivered on his back…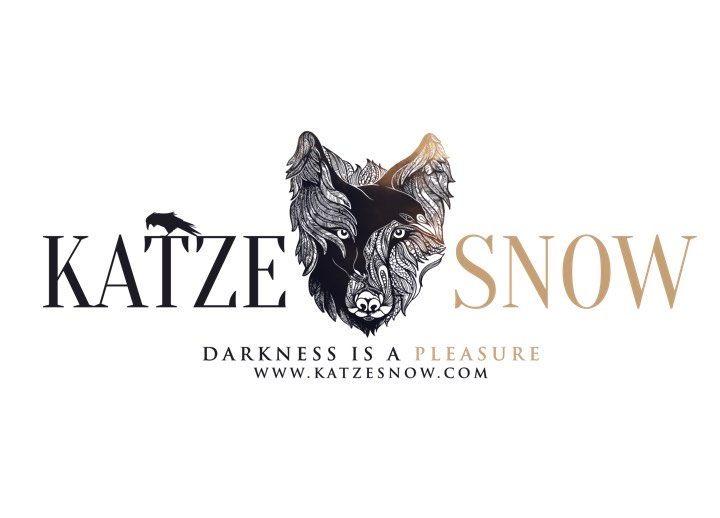 Buy Links:
Amazon – https://www.amazon.com/Broken-Silence-Demons-Wolves-Book-ebook/dp/B06XHPYN9R
Social Media Links:
Facebook – https://www.facebook.com/snowlings/
Website – https://www.katzesnow.com