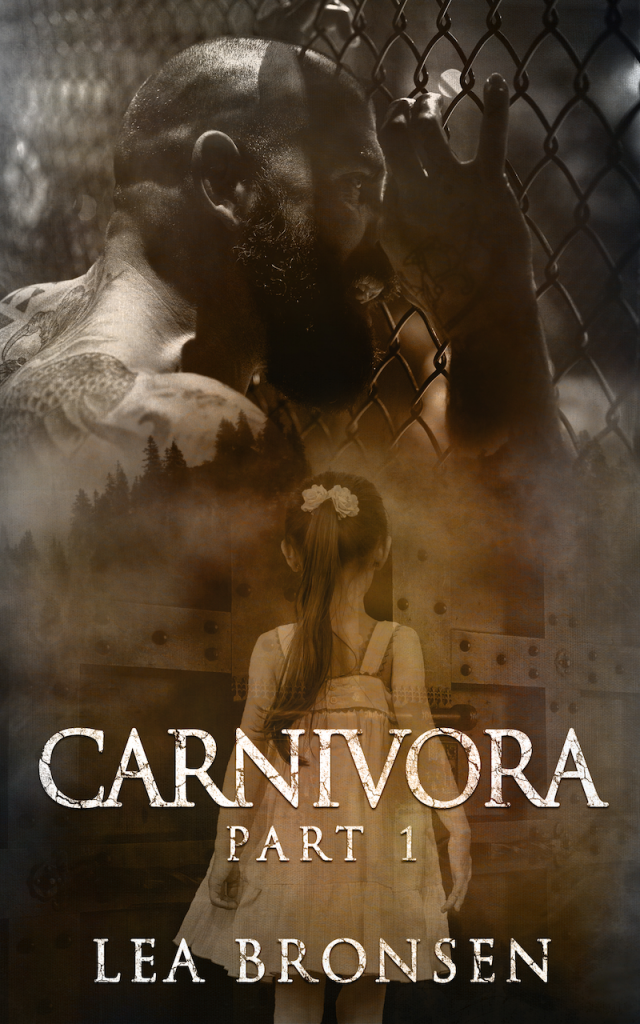 Hello Lea. Welcome to my blog! What can you tell us about Carnivora #1!
Hi, and thank you for having me on your blog!
I've always been fascinated by dark psychological thrillers that mess with your mind and keep you on the edge of your seat. I toyed with the genre writing my debut novel Wild Hearted, but labeled it a crime drama. Its sequel, Carnivora, evolved over six years to become a full-blown hold-your-breath thriller that deals with grave issues such as kidnapping, child sex trafficking, and self-harm.
Telling five parallel stories with as many voices, it gives you the perspectives of a police informant, a hunted gangster, a mad avenger, an inconsolable girlfriend, and a psychotic kidnapper. I pull no punches weaving these stories, so be prepared for a dark, gritty, and graphic read – a little dirty on the erotic side – that I hope will play with your strings and stick with you for a long time.
Please note that this is part 1 of Carnivora and I am currently working on parts 2 and 3, so if those cliffhangers at the end are killing you, be patient. The continuation is right around the corner!
Blurb
Fight evil with evil.
TOMOR
Crime lord Tomor is serving a life sentence behind bars. Without warning, he's abducted by mysterious men. A sick manhunt is on, with people around him dying like flies. He will need all his street flair and gangster skills to prevent his loved ones from ending up on the death list.
LUZ
Luz grieves the loss of her lover while striving to take care of their baby. The last thing she needs is to fall for the new neighbor.
DAVID
A year after he betrayed his adoptive father and sent him to jail, David is slowly rebuilding his life. Then everything falls apart again: he learns that Tomor has escaped, and his police connections lead him to a child sex trafficking ring involving cold, powerful men.
The cops are in over their heads with "Project Carnivora" … Perhaps the only one who can help bust the pedophile predators is an equally vicious devil: Tomor, the country's most hunted criminal.
Available from
Books2Read / Amazon.com / Amazon.uk / Barnes & Noble / Kobo / iBooks / Smashwords
Put the book on your to-read shelf on Goodreads
See photos that inspired me to write the book on Pinterest