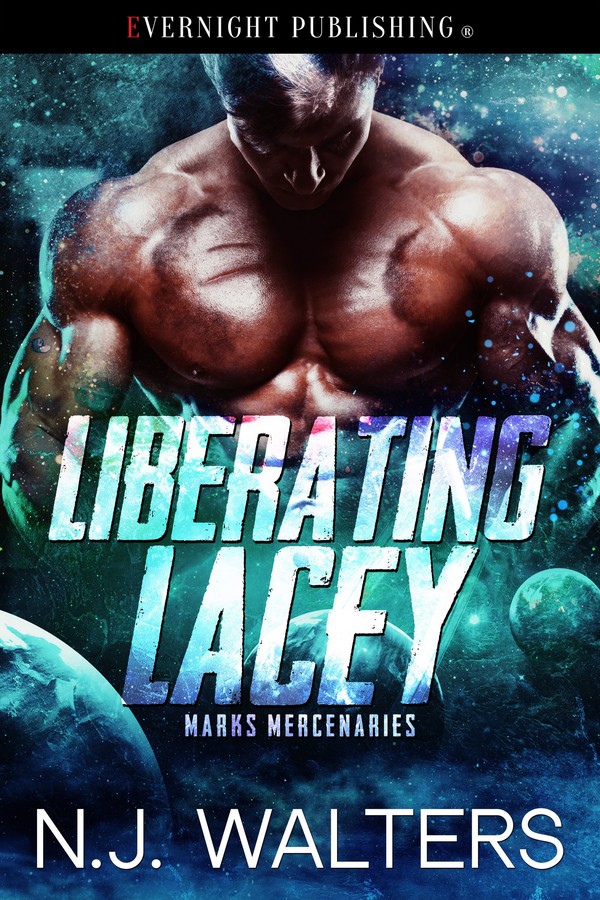 Welcome N.J. All authors have their own reasons for writing a book. What are yours?
Honestly, I have to write. The characters come to me and I have to tell their stories.
What would you like readers to take away from your story? Does it contain a message?
My first intent is that readers enjoy a story. Real life can be hard most days for people, and my goal is to give them a short escape from that so they can recharge and go back and tackle whatever needs to be done.
But this story is also about the bonds of family and how they shape us. It's about the struggles we all face and the power of the human spirit to survive and thrive in adverse conditions. And like all my books, it's also about the power of love.
Where did you find your inspiration for the story? Was it a person, a current event, something you witnessed, or something else?
Honestly, most of my characters come to me and tell me their stories. Sometimes an event or article or snippet of conversation will ignite and idea, but I met the Marks brothers quite a few years back. They've been waiting on me to get to their stories.
Did you face any obstacles or challenges while writing the story and if so, what were they?
Some books or series are more challenging than others. Sometimes the characters won't talk to me, or they stop for a while. But not with the Marks brothers. I could barely keep up with them their stories came so fast.
What have you learned from the main characters in your story?
Lacey is an amazing woman. Born into circumstances not of her choosing, she doesn't let them define her. In spite of the limitations imposed on her, she never stops fighting for her freedom, for what she wants. I find her inspiring.
As for Garth, he sees his role in the family in one way. We're all like that. Sometimes we short change ourselves and it takes someone from outside to show us that we're really more than we thought we were or could ever be.
How much emphasis do you put on supporting characters to move the plot of your stories along? Have any of your supporting characters ever gotten their own story?
That's what I love about series, and why I generally end up writing them. There are five siblings in the Marks family and all of them will have their own book. Each book is about a main couple, but the rest of the family is around to support them.
Do you write in other genres and if so, what are they? What genres would you like to try that you haven't already?
Yes, I've been mostly writing paranormal romance this past decade—werewolves, vampires, and drakons. I've also written contemporary erotic romance and plain contemporary romance as well as fantasy and some time travel. Honestly, if I want to give a genre a try, I simply do it. That's one of the amazing things about the romance genre. Readers are so open to trying new things. I love my readers so much. They've followed me down a lot of roads.
What is your writing process? Are you a patnser or a plotter, or a little of both?
I'm more a pantser than a plotter. If I plot too much, I lose the desire to actually write the book. I do character sketches first to get to know them. Then I think about the story and maybe come up with a possible scene or two. Once I have the opening scene down in my mind I begin and let the characters lead me.
What do you do in your down time to feed your soul?
I read. No surprise there. I love to go to movies, haunt thrift stores, and walk.
What's next on your literary horizon?
I have a new paranormal series starting this fall from Entangled Publishing. More details as it gets a little closer.
What is important in your life and why?
My family and my writing are the two most important things in my life. My family grounds me and makes me happy. My writing is my creative outlet to the world. It also allows me to make a living and support myself. I'm blessed.
Blurb:
Liberating Lacey
Marks Mercenaries, Book 3
Garth Marks and his brothers are space mercenaries and traders. Their life's mission is to find their younger sister, who was kidnapped ten years before. Their search has led them to Eden, a planet that is home to a cult-like group.
Lacey Freshlan wants to get away from Eden, and the strangers who have come here might be her ticket out. Garth is willing to use the sizzling attraction between them to get information from her, but he won't agree to take her with him. As much as he's drawn to her, Garth won't risk the safety of his family.
When Lacey foils a plot to poison them, Garth takes her with them when they flee. But they are not free yet. Betrayal and lies lead to a battle not only for their safety but also for their hearts.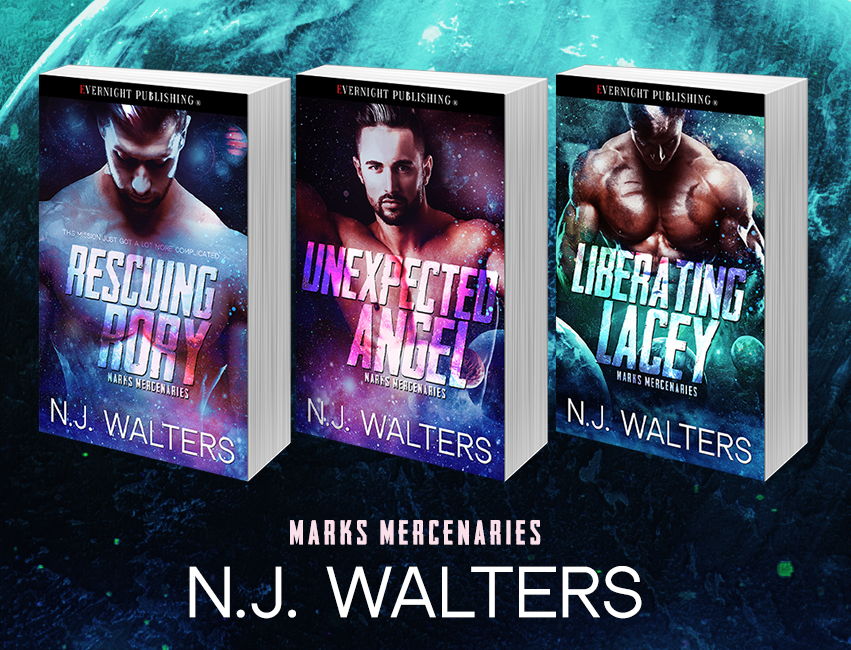 Excerpt:
Garth felt bad for her, truly he did. He couldn't imagine having to watch any of his brothers die, knowing he could save them, but being unable to do anything. He understood what it was like to be helpless. The years he'd spent searching for his sister, having to wonder and worry about what was happening to her, if she was even still alive, had been a master class in helplessness.
But it was for that very reason he knew he would lie to Lacey. There was no way he would allow his brothers to be hurt further. And aiding her in getting off of Eden would do that. While he understood her better than she probably thought, he'd use her and then leave her to her fate.
That made him the lowliest of bastards, but that didn't mean he wouldn't do it. Protecting his family was his life's work, his mission. It was what he'd lived and breathed since he'd woken in the medical building back on Quaros after the mine blast.
And no one, not even a beauty like Lacey, was going to stop him.
Shoving down the fury and self-hatred filling him, the sense that he was making a huge mistake, he nodded. "I'll help you if you help me."
Those amazing eyes of hers went luminous. He feared she was about to cry, but not a single tear fell. Somehow that made him feel even worse. Sorrow bled from her pores.
She slowly pushed to her feet and straightened her shoulders. "No, you won't. But I'll still do my best to help you find whoever you're searching for."
Buy Links:
Amazon: https://www.amazon.com/dp/B07TW5VSFR/
Evernight Publishing: https://www.evernightpublishing.com/liberating-lacey-by-n-j-walters/
Smashwords: https://www.smashwords.com/books/view/946620
Barnes & Noble: https://www.barnesandnoble.com/w/liberating-lacey-n-j-walters/1132291334
Kobo: https://www.kobo.com/us/en/ebook/liberating-lacey-5
Social Media Links:
Website: http://www.njwalters.com
Blog: http://www.njwalters.blogspot.com
Newsletter: http://eepurl.com/gdblg5
Facebook Author Page: https://www.facebook.com/N.J.WaltersAuthor
Twitter: https://twitter.com/njwaltersauthor
Goodreads: http://www.goodreads.com/NJWalters
Amazon: http://www.amazon.com/author/njwalters