Welcome, Tanya! I love suspense! I can't wait to hear about your novel!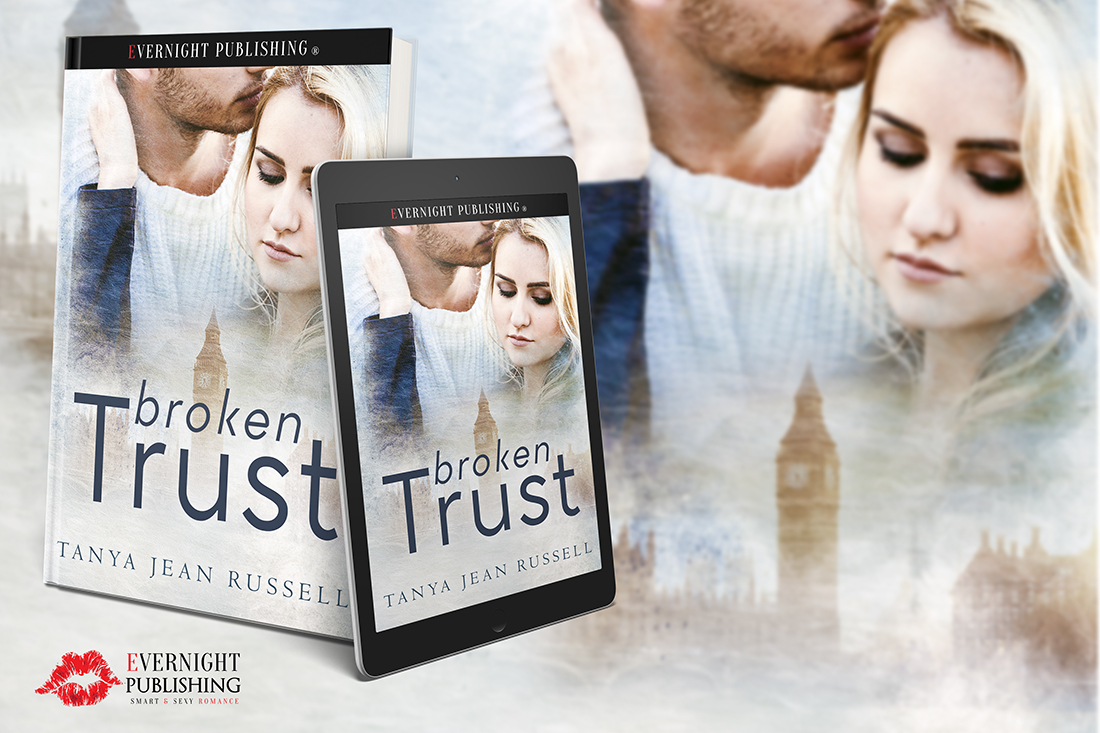 What would you like readers to know about your book?
Broken Trust is a romantic suspense set in the glamorous world of a private airline. I like to think of it as escapist entertainment. I love the building romantic tension between two characters and hope I have captured this effectively for Beth and Chase!
What was it like to write the story? Did you face any difficulties/challenges?
This is my first novel and I thoroughly enjoyed writing it. The feeling as the characters came to life was amazing. Them shouting at me to get on with it when I had real life stuff wasn't as much fun!
What do you love about your story, and why?
I love how, despite the extraordinary circumstances, the characters face the same challenge as we all do, fining the courage to make ourselves vulnerable enough to fall in love.
What have you learned from the main characters in your story?
That love is absolutely worth it (whatever it is!).
Do you write in other genres and if so, what are they? What genres would you like to try that you haven't already?
This is my first novel but I am already working on the next romantic suspense. I am also working on a romantic urban fantasy. They are my two favorite genres to read so I don't feel even slightly tempted to try anything else.
What or who influences your writing?
Just about everyone who has helped me along the way which is a huge number of people – the writing community is incredibly helpful and friendly.
Where do you find your inspiration?
I have always had a bit of a tendency to daydream, something my family find hugely entertaining when they are trying to get my attention. Thankfully all those wandering thoughts now have a purpose so I get away with it!
Who are your author idols and if you met them what would you say to them?
As someone who reads huge amounts there are far too many to name. I have been really lucky to meet a few of them at Romantic Novelist Association meetings and fortunately they were really lovely, even though I pretty much accosted them and just blurted how brilliant they were before running out of things to say!
If you had to choose your three favorite books by other authors, what would they be and why?
It's pretty hard to limit it to three but one of my all time favourites is the classic North and South by Elizabeth Gaskell. Because it was written at a time when the world was much bigger and people didn't really have experiences of the world outside their own community it is incredibly rich in detail, and the slow burn of the relationship between Margaret Hale and John Thorton is one that inspires me every time I read it.
Do you have any interests outside of writing, and if so, what are they?
When I'm not writing or at the day job I spend my time with my family. I have two boys which means I spend a lot of time pretending to enjoy sport! Thankfully it's the cricket season which means enjoying a glass of wine in the sunshine (hopefully) while they play.
What is your next literary project?
I'm currently working on a romantic suspense with a really strong female lead who is determined to do her job, despite coming face to face with her first love who has no idea about the part she played in his troubled past.
Blurb for Broken Trust:
An attack at her sister's society wedding leaves Elizabeth Worthington on the run. Desperate to find a way to save both her family and their airline she isn't about to let anything get in her way. Whether it's a little thing like her own safety or something bigger, like her growing attraction to the compelling stranger she has woken up with.
Chase Maddox is having a really bad day. He has better things to do than hang around babysitting a spoiled heiress who is determined to put herself in harm's way. The fact that she turns out to be anything but the pampered princess he expected is irrelevant. He has his own personal mission to complete. The price if he succeeds? The destruction of everything Elizabeth holds dear.
Excerpt:
As the sun began to sneak around the edges of the shutters Beth stirred, mortified to find that her t-shirt had risen up around her ribs and her pants were on display. Unfortunately that wasn't the worst of it. Somehow in the night the pillows down the middle had disappeared and she was firmly on Chase's side of the bed. Her back to him, she was spooning into him with his palm flat against her stomach, the heat of it radiating through her.
When was the last time she'd had a man hold her? Sure her dad and her best friend Bree's husband, Jake, both hugged her regularly, as did her friends Tom and Oliver, but it wasn't the same. Even with Oliver. They might have been promised to one another as infants by their parents, but they had never felt any real attraction to each other. He was more like a brother to her, so Oliver's hugs were pleasant, but bland. Nothing like this primal feeling of a man she was attracted to holding her close. The feel of him touching her skin was making forgotten parts of her tingle. Making her forget why getting involved with anyone was a bad idea. Just for once she wanted to do something just because she wanted to. Not because it was the right thing, the safe thing to do. She simply wanted to react.
Lying there, her conscience half-heartedly attempting to get her to move, she felt Chase shift behind her. She was suddenly very aware of exactly how male he was. She wasn't stupid. She had heard this was a morning thing, but even her conscience gave in, finally allowing her to enjoy the embrace. Besides, Chase was asleep, so there was no harm in staying still until he woke up. After all it would be rude to deprive him of a much-needed rest. After the last couple of nights on the floor he would be worn out. She snorted to herself. Who was she kidding? She just wanted to stay in his arms, and any excuse would do.
Enjoying the peace of the moment she felt his movement increase. The moment he woke up and realized where he was obvious as his body jerked back from hers. Embarrassed to be caught enjoying the feel of his arms around her, she lay still, frozen in place as she silently pleaded for him not to realize she was awake. Only when he'd carefully edged off of the bed and crept from the room did she allow herself a sigh of relief.
Purchase Links: