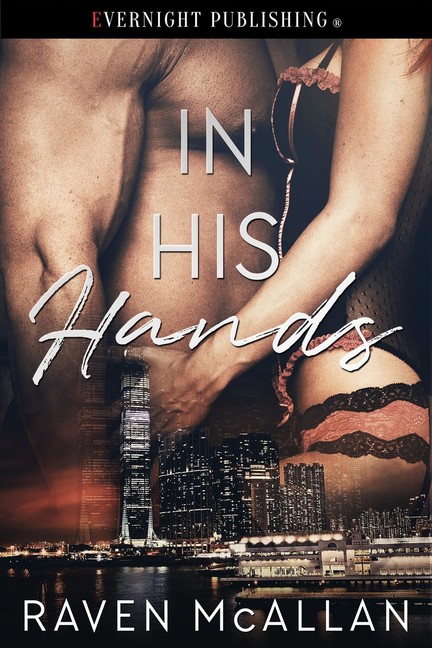 Blurb:
In Monsoon season, in Hong Kong, anything can happen… even so, the last thing Caness Clacher expected was to meet a Dom. The very man who made her want to sink to her knees and say, "Yes, Sir."
Unbeknown to Caness, Patrick Lim had waited a long time to claim her as his sub.
Without electricity and with a monsoon raging, it's time to explore their desires. Will the elements work in their favor or not?
Only time—and a scene—will tell.

Buy Links:
Evernight Publishing: http://www.evernightpublishing.com/in-his-hands-by-raven-mcallan/
Amazon US: https://www.amazon.com/dp/B074HG6D3X/ref=as_li_ss_tl?ie=UTF8&qid=1501738117&sr=8-1&keywords=Raven+McAllan&linkCode=sl1&tag=face0fb1-20&linkId=9e9ac71f557e399760732595c84d9052
Amazon UK: https://www.amazon.co.uk/dp/B074HG6D3X/ref=as_li_ss_tl?ie=UTF8&qid=1501738117&sr=8-1&keywords=Raven+McAllan&linkCode=sl1&tag=wwwravenmcall-21&linkId=9c756b1e5fe9d1f17b4a058a80445a74
Social Media:
Author Website: http://ravenmcallan.blogspot.com
Evernight Publishing: http://www.evernightpublishing.com/raven-mcallan/
Facebook: https://www.facebook.com/ravenandkera
Twitter: https://twitter.com/RavenMcAllan
Goodreads: https://www.goodreads.com/author/show/5265509.Raven_McAllan