Welcome, Cara. You're new novel, Rush, filled with intrigue, mystery, and romance sounds so exciting!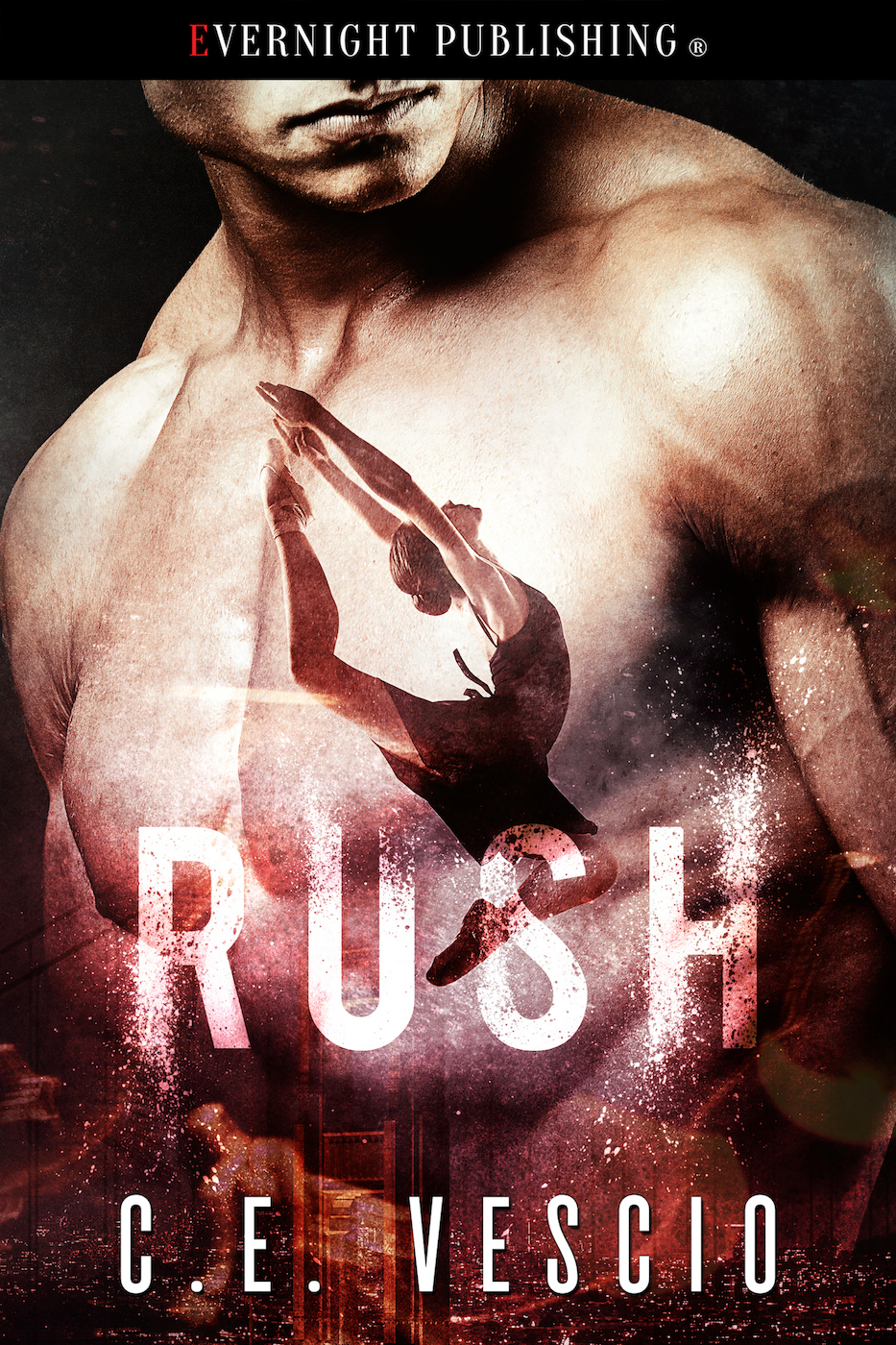 All authors have their own reasons for writing a book. What are yours?
Therapy! While writing isn't a replacement for a therapist, it sure has helped me work through some life stuff. I have periodic anxiety, and writing calms me down and helps me focus.
Where did you find your inspiration for the story? Was it a person, a current event, something you witnessed, or something else?
I had inspiration from two sources. First, my friend, Katie is a ballet dancer and she'd tell me about her younger dancing life. The intensity, drive, and dedication it takes to be a full-time ballerina is certainly inspiring. Second, my time in a Navy search and rescue helicopter squadron came into play just a little in creating Alex, my male MC. He is an homage to many of the men and women I encountered during that time in my life.
Did you face any obstacles or challenges while writing the story and if so, what were they?
I'm most definitely not a ballet dancer, so I really had to work to get into the headspace of Scarlet Rush (thanks, Katie). I was also lucky enough to attend the NYC Ballet two years ago, (thanks, Tara) and that experience stuck with me. We were very close to the stage, and could hear the dancer's movements. Still, I am more military minded than ballerina, so while I could write Alex rather well, I could get stuck on Scarlet from time to time.
What have you learned from the main characters in your story?
That I am more of a hopeful romantic.
How much emphasis do you put on supporting characters to move the plot of your stories along? Have any of your supporting characters ever gotten their own story?
I put a lot of thought into all characters, and often find myself liking my secondary characters more. I think secondary characters are crucial in moving your plot.
I have been asked to write books based on secondary characters from my previous series, and have entertained that idea for sure.
Do you write in other genres and if so, what are they? What genres would you like to try that you haven't already?
This is my first romance- SURPRISE! I'm more of an action/suspense writer and my first series is about a cynical contract killer dealing with her crazy family. I also adore science fiction and urban fantasy and have written a couple unpublished manuscripts in those genres.
What or who influences your writing?
Everything around me influences my writing—friends, family, current events, and even video games. My mother raised me to love literature, and for that I'm grateful.
What is your writing process? Are you a patnser or a plotter, or a little of both?
A little of both. I will start out with an outline and end up deviating here and there. I think it's healthy to be a good dose of both… stories are organic.
Do you have any author idols and if so, how would you like to meet them?
Neil Gaiman for sure! I sat in on a reading earlier this year, and he's a lovely human being. I also give mad love to my friend, Rebekah Crane. She's a YA author and just writes pure magic.
What are your three favorite books by other authors and why? You don't have to limit this to three. (I know I can't.)
American Gods by Neil Gaiman (anything by Neil Gaiman, but Gods is my favorite- I even have a tattoo dedicated to it.)
Dry by Augusten Burroughs
Aspen by Rebekah Crane
Red Shirts by John Scalzi
I'll stop at four so this isn't going on forever…
What do you do in your down time to feed your soul?
I'm a gamer and a photographer, so I will take up my controller or my camera to recharge.
What's next on your literary horizon?
I'm also a script writer, so hopefully a few of those projects pan out haha. If not, I am polishing up an urban fantasy and a sci-fi thriller for possible publication.
What is important in your life and why?
Family and friends… I'd be lost without them.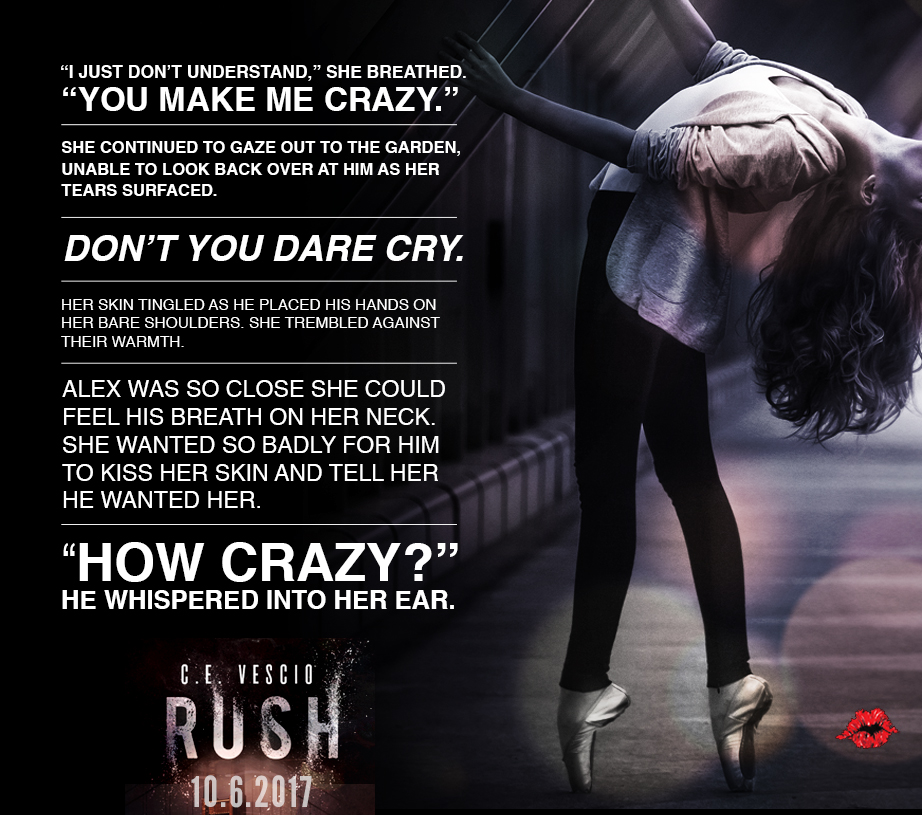 Blurb for your book:
As the prima ballerina for a prominent San Francisco ballet company, Scarlet Rush is used to being on her toes—but after a failed kidnapping attempt, even her nimble feet aren't enough to keep her out of reach of her rivals. Begrudgingly, she's forced into the protective services of Alex Strong, a former private military contractor turned bodyguard. Scarlet isn't thrilled to have Alex follow her every move, but as hidden dangers rise, she has no choice but to trust him.
Soon, Scarlet and Alex find themselves passionate partners in a dance all their own. Alex is captivated by Scarlet and knows he must protect her at all costs despite the pain of past demons still haunting him.
Excerpt from your book:
Alex kept his gaze intently locked on her, watching the fluid movement of her silent twirls. He heard the soft thumps of her shoes and the sharp intake of her breathing as she glided over the dance floor. When she danced into the light, her expression held a soft sadness, and he could tell she was immersed in a secret world where no one could touch her.
From the point of her toes to the tips of her fingers, her grace held him captive, and he had to remind himself to blink. He understood now why Edward had chosen her. She commanded eyes to watch her with just her presence.
Scarlet danced around, holding her hands out to nothing, as if pleading to an invisible partner. Her leg rose in a controlled lift, and she extended her reach out. When her leg descended, she executed a turn, overstepped, and stumbled.
"Shit," she muttered. She stopped and bent down to grab a towel on her bag. She wiped her forehead, then let her head lean back to stretch her neck.
Alex took another few steps into the room. "Is your back feeling better?"
Scarlet jumped, her hand flying to her mouth. She squinted at Alex, and recognition registered on her face. Scarlet smiled, putting the towel down to grab a water bottle.
"Yeah," she said, taking a quick drink. "This is just a duo dance and it's a little difficult when I don't have my partner around, but he has a social life."
Alex nodded. "So, even if you weren't under curfew, you'd be here?"
"I like it here," Scarlet said. "My grandmother always said dancing is the closest thing to magic." She looked around and shrugged. "Guess I just get lost in my world. You don't mind, do you? I won't be much longer."
"It's fine," Alex said. "I like watching you dance. It's calming, even without music."
Scarlet kept her eyes on him for a moment before she tilted her head in question. "Hey, do you want to do me a favor?"
Alex blinked. "Uh, depends."
She chuckled, throwing the water bottle down. "I just need you to stand here as a base. I need to nail this sequence and the fouetté. Grab under my leg when I raise it to you. Then lift me from a floor position to mid, which is where your chin is, and right back down. I'll guide you."
Alex had no idea what she said, but he doubted it would be that complicated. He shrugged. "Okay."
"Thanks." She pointed at the floor. "Just stand here."
Alex unbuttoned his blazer, removing it and his gun. He placed them on a chair against the wall and moved to the middle of the floor as directed.
Scarlet took a deep breath and her face relaxed. She fell into the same zone Alex had observed earlier, where it seemed nothing existed to her but dance. She stepped up to him, brushing her hand from his shoulder down to his palm. She grabbed hold and leaned in, kicking up behind her. He closed his eyes briefly as her movement made his pulse quicken.
Scarlet moved around him like an ethereal creature, her agile and controlled movements softly brushing against him. She ran her hands over his shoulders and his chest. He could hear her short breaths as her arms and legs executed their perfect action. He tensed up, attempting to push out the not-so professional thoughts that were slowly invading his mind.
Breathe, he commanded himself.
She stretched her body away from him, balancing perfectly on the tip of one foot, then turned back into him. Her back pressed into his chest and she brought her hands up toward his head, not quite brushing his face. He looked to the mirror across the room, studying the lines of her body.
He held his breath in again, as if it would help him feel less.
Scarlet spun around him one more time, ending in a series of turns before dropping down to his leg, and pushing away from him as if frightened.
He looked down at her in worry, but without missing a beat, she stretched away from him, arching her back.
Scarlet reached up a graceful hand to him. "Now pull me up to you."
He took her hand, and pulled too hard. His strength lifted her easily off the floor and into his arms, which automatically closed around her as she collided with his chest.
She stopped and looked up at him in surprise. Both of their breathing elevated, despite Alex not having moved a muscle. He swallowed again and parted his lips, wanting to say something, but not knowing what.
Scarlet lifted her chin a little. Alex stared at her lips. The seemed to inch closer, full and waiting. He wanted to let the heated captivation of her dance push him over that edge, and the heavy tension of their embrace dared him to make that move. The sudden rush of desire surprised him.
Buy Links:
Amazon: https://www.amazon.com/dp/B0767H3V55/ref=cm_sw_r_cp_ep_dp_PH31zbPDS7JZY
Evernight: http://www.evernightpublishing.com/rush-by-c-e-vescio
Smashwords: https://www.smashwords.com/books/view/751944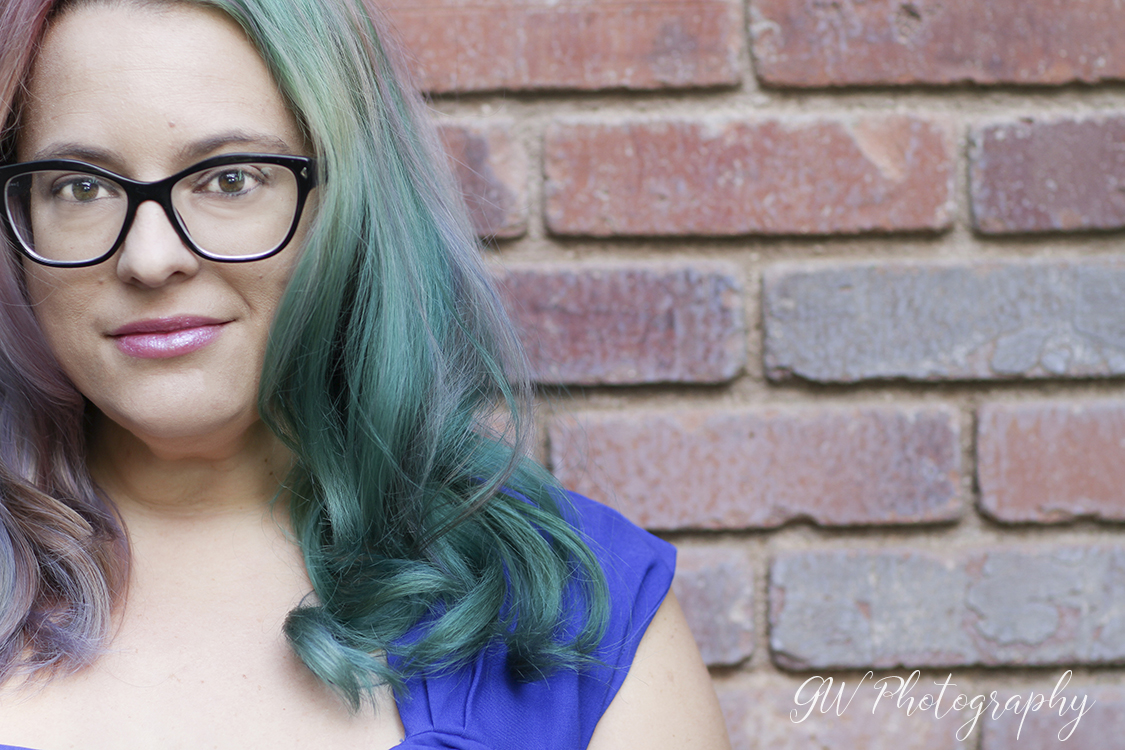 ABOUT THE AUTHOR
C. E. Vescio is a jack of all trades- and mastered at least one. Her first novel, Elegantly Wasted, touched on the demented and humorous side of a delightfully dysfunctional family. She's a fan of writing and reading science fiction, urban fantasy, romantic suspense and contemporary fiction.
C. E. is a Navy vet, professional photographer, web designer, gamer, cosplayer, and a sporadic burlesque performer. She's from Phoenix, but lives in Las Vegas with her husband, John and three mutts. They're expecting their first child in January of 2018.
Social Media Links:
WEBSITE: http://fictionalchick.com/
TWITTER: https://twitter.com/CaraVescio
FACEBOOK: https://www.facebook.com/caravescio/
INSTAGRAM: https://www.instagram.com/cevescio/
PINTEREST: https://www.pinterest.com/fictionalchick/en-pointe/