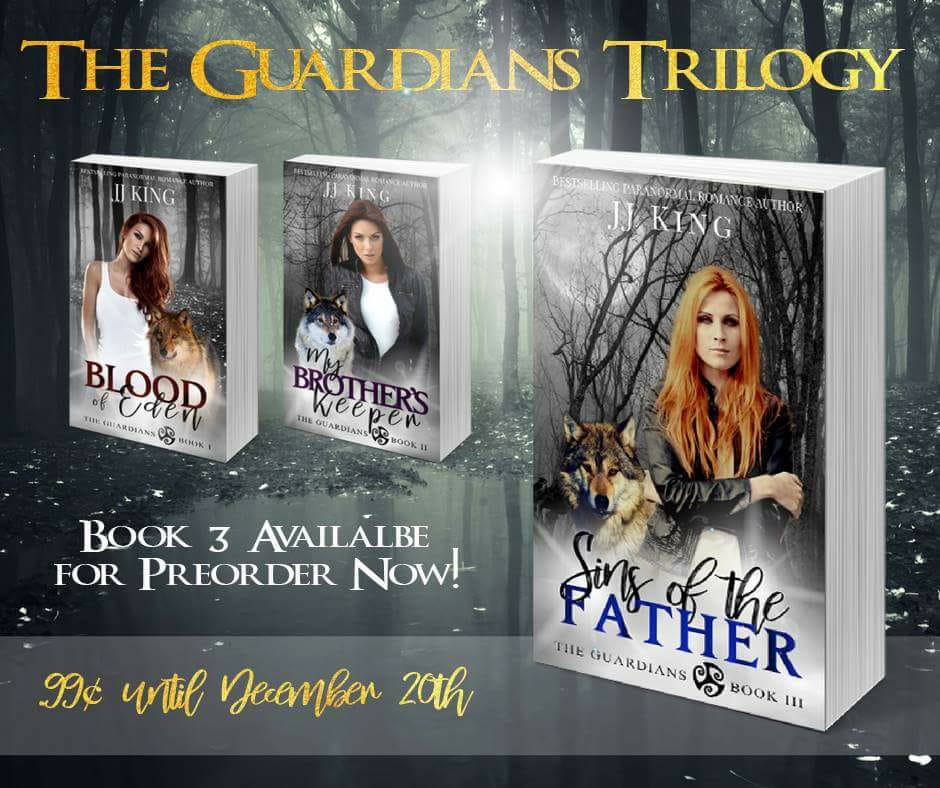 "Where to begin? Katherine is a smart, strong, sexy heroine, but she's also vulnerable in ways that make her an extremely compelling MC! I loved her perspective, and her relationships with the other characters, including but not limited to her love interest, were so well-developed that I really felt immersed in her world. The bond between Katherine and her family, especially her mother, added a lot of depth to the overall story and raised the stakes in the more suspenseful moments.
Then there's Quinn… His chemistry with Katherine was sizzling, and he was just the right combo of sweet and mysterious! The author really took the time to develop their relationship, and it was anything but predictable. There's a perfect blend of edge-of-your-seat action and steamy romance that kept my attention the whole way through, and I can't wait to read the sequel and see how this story continues to develop! Blood of Eden easily makes my list of top favorite werewolf stories and laid the foundation for a world I didn't want to leave." ~ Amazon reviewer
The epic conclusion to The Guardians trilogy is going live on December 20th… so, mark your calendars and get your pre-order now while it's still just .99¢!!!
Blood of Eden .99¢ – https://www.amazon.com/Blood-Eden-Canadian-romantic-Guardians-ebook/dp/B01FZQKH4W
My Brother's Keeper $3.99 – https://www.amazon.com/My-Brothers-Keeper-Canadian-Guardians-ebook/dp/B01LW2F66O
PRE-ORDER Sins of the Father .99¢ – https://www.amazon.com/dp/B0776G9KMW
JOIN THE PARTY (https://www.facebook.com/groups/156258368451515/) to meet some amazing paranormal romance guest authors, win some awesome swag, and even get the chance to have your words included in Sins of the Father!!!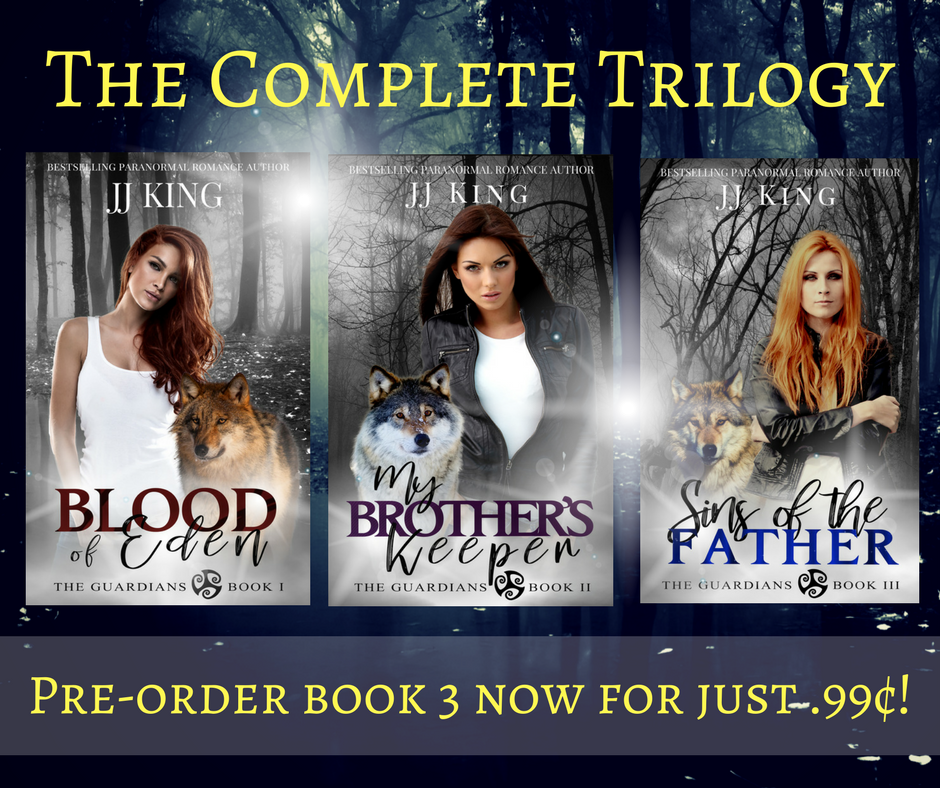 Social media links…
Facebook – https://www.facebook.com/authorjjking
Bookbub – https://www.bookbub.com/authors/jj-king
Website – http://jjking.ca
Instagram – https://www.instagram.com/jjking_author/
Twitter – https://twitter.com/JJKing_Author