I'm so very pleased to announce the release of When Lightning Strikes Twice, the third book in my Lightning Series, only from Evernight Publishing.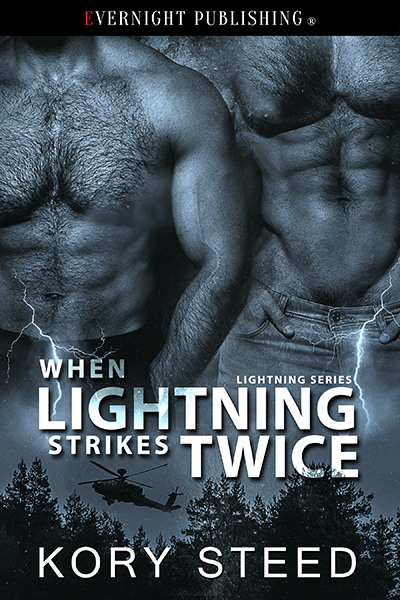 Discharged from intensive care after an invasion and attempt on their lives, Jason and Aaron return to their home, but it has become a militarized, cocooned compound with a new security force and support staff hired to ensure that their dream for Nathan's Promise, an LGBTQ physical rehab center, becomes a reality.
Friends both old and new join them, and in the ensuing days and weeks, Nathan's Promise begins to take shape. Jason experiences a bittersweet reunion with his beloved barn animals, and romance between two of their new friends burns to a fevered pitch, an ex-Marine comes out to his father, and a mass-casualty event ensues.
Jason, Aaron, and the remaining survivors struggle to treat the wounded before time runs out, but a freezing rainstorm has grounded their rescue by helicopter. Who will survive until morning? Has fate forced them to concede that their dream for the LGBTQ community has been shattered? And will the prediction of a new nemesis make their lives a hell on earth?
Be Warned: m/m sex, rimming, sex toys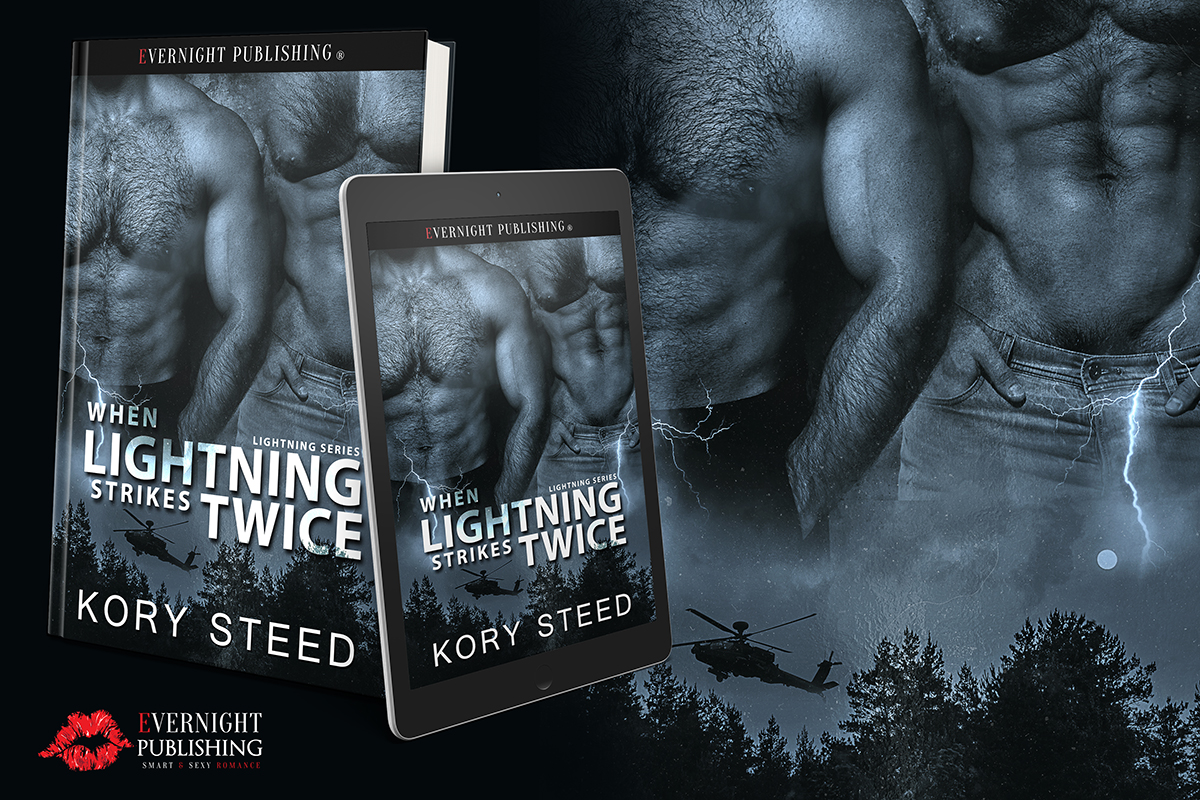 Excerpt:
With Shane's legs spread apart in a slight frog-like position, Braden had unrestricted access to Shane's cock, balls, and anus.
He poured warm oil over Shane's hairy, muscular gluteal mounds and drizzled it down his butt crack until it emerged to cover his scrotum and then overflowed onto his cock shaft, eventually bleeding into the sheet. He climbed onto the table and kneeled between Shane's thighs. Then he grasped each cheek firmly and began to push them up and out, exposing his anus. He began to knead the cheeks and pull them apart as he barely grazed his thumbs across the opening of Shane's hole. Shane's breathing changed from a steady rhythm to intermittent short gasps whenever Braden's thumbs found their mark.
When he focused his fingers in circular motions around the outer sphincter, Shane gasped, lifted his head, and then fell back to sleep. Ever so gently, Braden began to make the circles smaller and smaller until the outer sphincter relaxed and opened on its own. He rubbed the pad of his middle fingertip up and down the opening and slowly worked it in. He drizzled more oil over his finger and watched it slide into the opening as he advanced ever so slightly, repeating the circular motion until he met the resistance of the internal sphincter, but soon, it, too, opened and invited Braden to explore the depths of Shane's erogenous zone.
Shane began to moan softly in his sleep as Braden advanced deeper and deeper until he found the spongy, twin-mounds of his prostate. He reached down with his other hand and rubbed his thumb in a circular motion just beneath the back of Shane's glans, along the frenum and then traced his thumb up under his sack to the base of the shaft. Shane's cock began to swell and grow as it crept along the sheet like a turtle extending its head from its shell.
Braden reached under the shaft and lifted it from the sheet as he began to massage the head between his fingertips and his thumb, and then advanced his other finger deeper until it again pressed against Shane's growing prostate.
When Shane's moans deepened, Braden slid his fingers along the cock shaft to the base and back up to the tip, repeating the motion and intensifying the pressure. He was rewarded by the appearance of a bead of clear nectar, which he leaned down and licked with his tongue.
Shane opened his eyes. "Braden, oh, my, God. What are you doing to me? It's so good. It's so good. Don't stop. Whatever you're doing, please don't stop."
"Is this really good for you, Shane?"
"Yes. Yes, it's wonderful. It's amazing. It's like nothing I've ever felt before."
"There's so much more I can do for you, if you want me to, or do you want to come now?"
"God, how can you make me choose? I could go on like this forever, but I want to come so badly. It's so wonderful. So wonderful. My asshole is vibrating. It's beautiful. Beautiful. I never knew I could experience such pleasure. There's such a warmth deep inside my groin, and it's spreading out all through my body and there's a tingling that's starting inside my cock. It's inside my prostate and my balls, too. You're a devil. You're a devil, Braden."
Braden leaned down again and sucked the glans of Shane's cock into his mouth as he began to rub his prostate in circular motions. A stream of sweet and musky nectar was expelled from the slit, followed by a steady trickle. Shane curled his toes and lifted his head, shaking it from side to side.
"So good. It's so good, Braden. God, you're incredible. I want to come so bad. I need to come. I need to come!"
"But, do you want to come … now? That's all I need to know, Shane. We've only grazed the surface of what I can do for you, but if you really want to come now, I'll give it to you."
"Devil! You devil! I want to come, but I don't. I want more. I want more. I can't believe there can be more than this. It's impossible. You're a liar. You're a liar, Braden. There can't be more than this. There can't be. It would kill me. You'd kill me."
"Do you want to experience something more intense than this, Shane? Do you?"
"Yes! Yes! Please, yes!"
"Very well."
Braden returned his mouth to Shane's cock and began to suck. He pressed deeper with his finger against his prostate. Then he added a second finger, spreading Shane's anus apart even further. He began sliding his fingers in and out past the sphincters as he sucked harder and harder against Shane's straining shaft. When his fingers were buried to their hilt, he tapped Shane's prostate three times. Then he added a third finger, stretching Shane to the limits of his tolerance. Then he stopped.
"What are you doing? Why'd you stop? Don't stop!"
"To give you a break, Shane. I want this to build and build. I sensed you could come at any second, but I want to make this last for you, Shane."
"Oh, my, God. I can't take it!"
"But you want to take it. You want to. Trust me. You said you trust me, right, Shane?"
"Yes, but why are you torturing me?"
"I'm not torturing you, Shane, I'm preparing you."

Buy links:
Amazon US – https://www.amazon.com/When-Lightning-Strikes-Twice-Book-ebook/dp/B078XLNKCS/ref=sr_1_1?s=digital-text&ie=UTF8&qid=1515686266&sr=1-1
Amazon UK – https://www.amazon.co.uk/When-Lightning-Strikes-Twice-Book-ebook/dp/B078XLNKCS/ref=sr_1_1?s=digital-text&ie=UTF8&qid=1515686266&sr=1-1
Amazon CA – https://www.amazon.ca/When-Lightning-Strikes-Twice-Book-ebook/dp/B078XLNKCS/ref=sr_1_1?s=digital-text&ie=UTF8&qid=1515686266&sr=1-1
Evernight Publishing – http://www.evernightpublishing.com/when-lightning-strikes-twice-by-kory-steed/
Smashwords – https://www.smashwords.com/books/view/777618
Bookstrand – http://www.bookstrand.com/when-lightning-strikes-twice-mm
Barnes & Noble – https://www.barnesandnoble.com/w/when-lightning-strikes-twice-kory-steed/1127795113?ean=2940155081111
iTunes – https://itunes.apple.com/us/book/when-lightning-strikes-twice/id1333282261?mt=11
Networking links:
Author Website – http://korysteed.com
Twitter – https://twitter.com/KorySteed
Facebook – https://www.facebook.com/KorySteed/
Goodreads – https://www.goodreads.com/author/show/16591892.Kory_Steed